October 3, 2017
Words by Thomas Philip
Compiled by Khyle Paylor, Safe Space NOVA Social Media Correspondent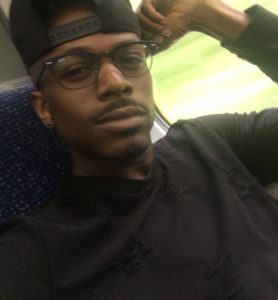 Growing up knowing something inside you was different from all the other guys started happening to me sophomore year of high school. I still played the part of having a girlfriend, sometimes putting on a persona that really wasn't me, but just trying to hold face. Moving into my college dorm summer of 2003 allowed me to escape what I knew as normal life and start paving my own way on my terms. Being the first American born on both my mother's side and father's side, who migrated to the USA by way a few years in London UK, and the last boy of three older sisters, the pressure to be "normal" didn't start easing off until I was comfortable with who I am and completely independent of my parents.
Through the years I've developed a much tougher skin because society doesn't let you be great unless you know inside that you in fact are great! At a time I was terrified to embrace who I was in fear of verbal religious attacks (which has happened) from family members back in Grenada or even my own mother at times. I feel the way a heterosexual lives their life without major announcements issues is exactly how I want to live my life. I'll bring my partner or partner at the time, to family functions, friends events, or just out period and it is what it is. Because I feel people in certain countries are more accepting of alternative lifestyles, I consider my relationship with family in the UK to hold a lot more value in my life than the family here in the same country as I'm living.
Now the relationship between my father and I has blossomed into a very healthy father/son bond and I am totally comfortable and confident in bringing my partner around without fearing backlash. I've also developed a great relationship with my second oldest sister, who happens to be 1 of 4 family members that I've had the formal conversation about regarding my sexual orientation. To this day there may still be underlying issues with my mother and other two sisters regarding who I am, but at this point in my life, either you get with the program or get lost. Harsh, but at the same time, if someone can't just accept who you are for you, then it'll only kill you mentally to wish and hope for that acceptance.
It's extremely important to be true to yourself because living in someone else's image of how they want you to be will only break you down mentally. It'll be a waste of the only life we get to live. Life is way to short these days. As long as the actions you make in life are good and with good intent, and you're comfortable being just who you are, we must learn to let go of those who we want to be there for us with no qualms. Or at best, handle them from a very far distance. But never ever subject yourself to be something or someone that you don't feel is who you want to be!