October 17, 2017
Words by Khyle Paylor, Safe Space NOVA Social Media Correspondent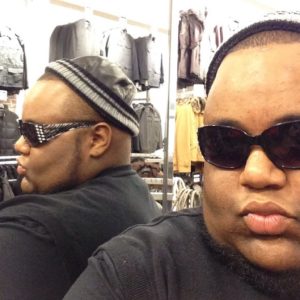 Growing up, I wish I was exposed to an organization such as Safe Space NOVA because I believed I would have accepted myself a lot easier and came into my own with a lot less apologies!
Let's be honest, life can be challenging if you are gay, fat, or a black male. Well, imagine being all 3!  The gays don't have time for fats or fems. Most black males don't want to be anywhere near the gays. Learning to accept myself was a challenge.
Thank God for blessing me with some good people I've met along my journey that I now have the privilege of calling friends, that helped me through some of my darkest times and showed me how to truly love myself.
Growing up in this lifestyle, you may not have family to depend on. African-American families can be some of the most harshest, judgmental people on the planet. You'll get more respect from the fam for going to jail, being a deadbeat parent, or a drug addict than to be gay. Being gay is like the worst thing ever to them.
I'm thankful for an organization like Safe Space NOVA so that the youth can get the support they need. So they won't have to waste years of their lives doing nothing because they don't know who they are or can't accept themselves. That's why now, I volunteer at Safe Space NOVA so that I can do my part in giving back to my community to possibly help prevent a young teen from growing up the way I did. And to show young people that they can be fabulous however they are!